This is a great mindset, especially when goal setting or business planning. It can also be used with your team members for performance reviews.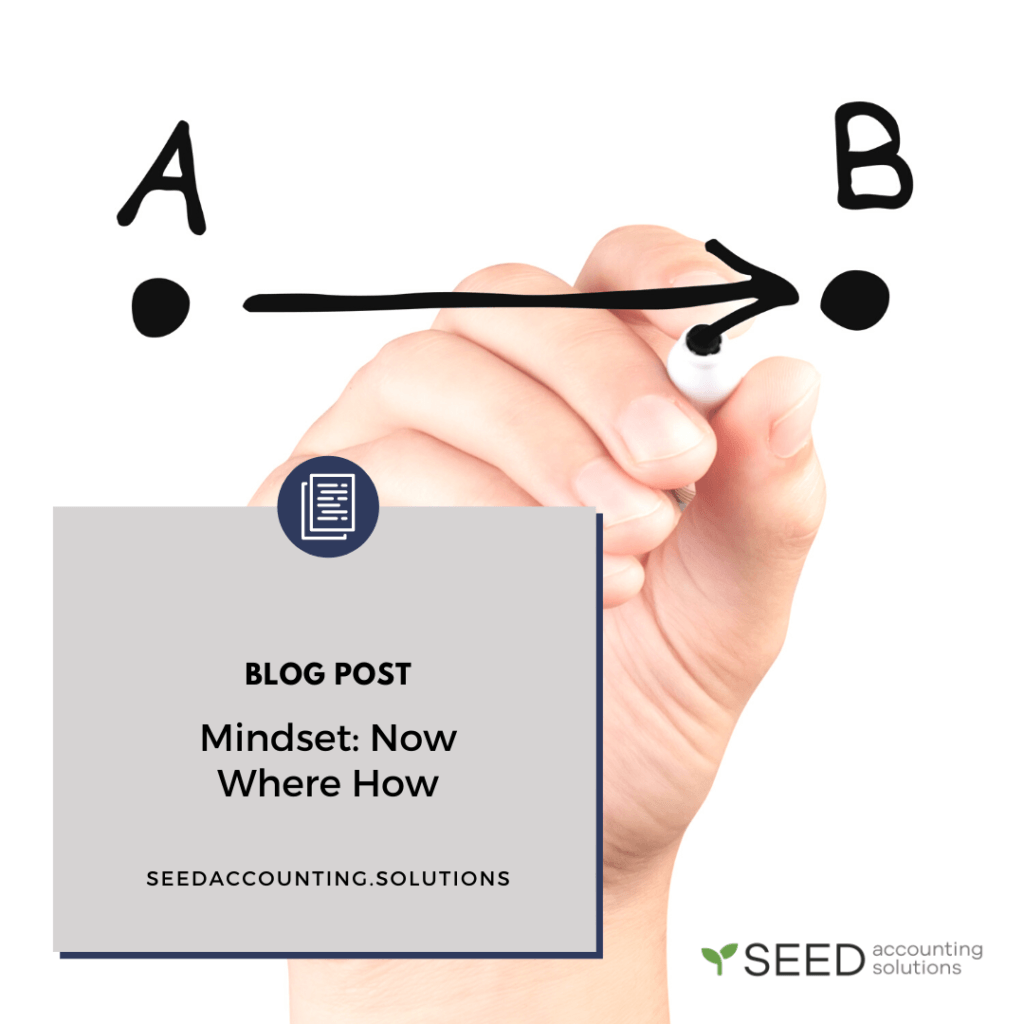 Firstly, you need to consider the current situation – where are you NOW? What's your current financial position? How many hours work do you put in? What is your role in the business? In addition to personal elements, you will need to consider your business. What does the business look like in terms of profit, cashflow, value etc?
Next, you need to look at WHERE you want to be in the future. What is your vision for yourself and your business? What financial position will you be in? How many hours of work will you be working? What will your role be? What will the business look like in terms of profit, cashflow and value?
Finally, you need to look at HOW you are going to get from where you are now, to where you want to be. This will consist of creating projects, setting action plans, reporting on your progress to monitor the change, and often having someone to hold you accountable to the changes you are implementing.
The benefit of carrying out your process in this way, is that you are able to remove the focus on historic issues, and gets you thinking positively and proactively about the future, with tangible ways to help you get there.
---
Take a look at our business planning services if you'd like to see how they can help you achieve what you want in your business. We've also written a blog about how business planning can help your business. If you're ready to make a start on your own, you may wish to check out our blog, 7 Tips for an Effective Business Plan. And of course, if you aren't already a client, and would like to discuss how we can work together, please book in a Discovery Call.