Have you read our blog on finding your core values? Are you ready to start utilising them and shouting about them? Here's how.
Illustrate them
Engage a graphic designer to create a visual representation that reflects your brand, including:
---
A graphic image of the written values and definitions
Single icons that represent each value
A detailed infographic explaining how they work together to represent your business
---
Don't leave your Core Values on a piece of paper, be proud and give them the attention they deserve.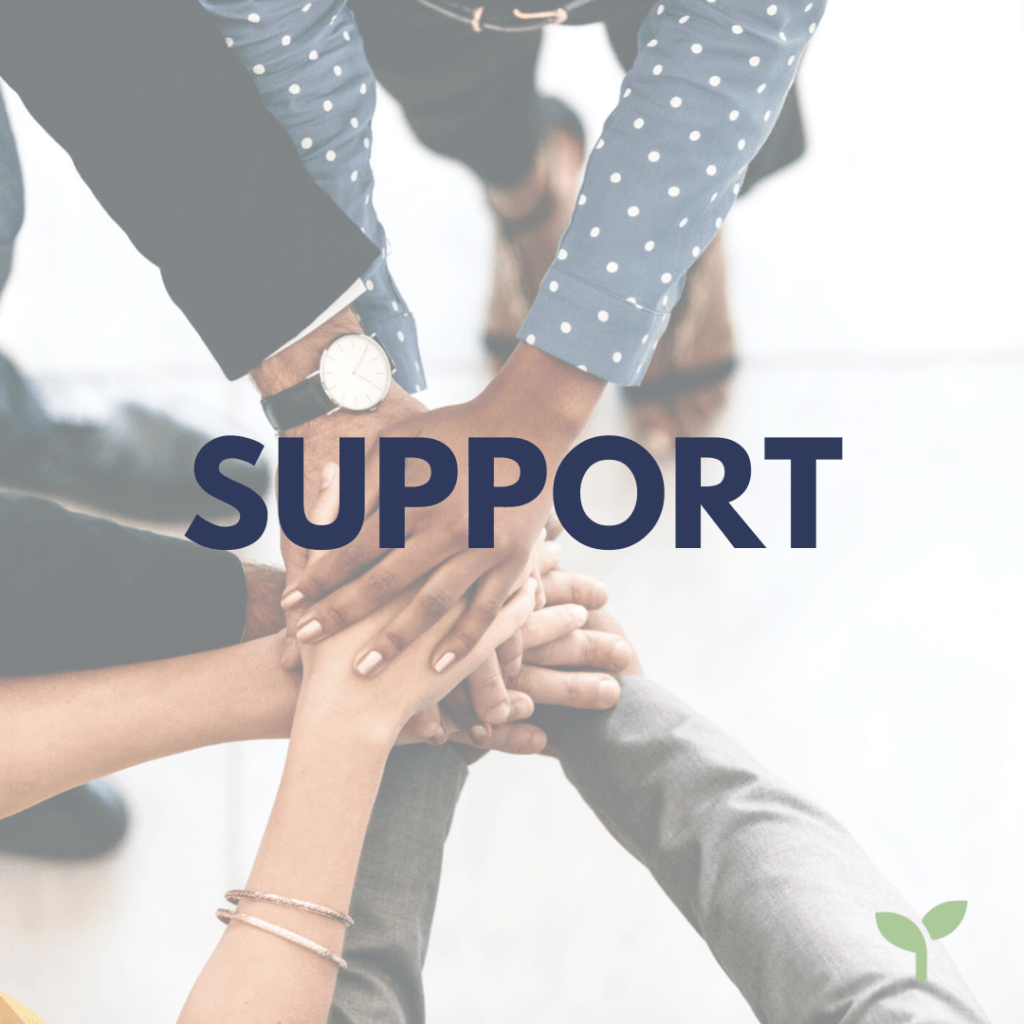 Display your Core Values:
Have them as your screen saver
Have them printed on coffee mugs for use in the staff room
Ensure that you can see them somewhere in the office every day as a good reminder
Visually displaying well-branded imagery of your Core Values is an extremely important step towards your team living into your Core Values.
Communicate them
Consider the way you and your team can clearly communicate your Core Values:
---
Express your Core Values on your website and social media channels so that people are aware of them
Put them in your Terms of Trade and your proposals
When meeting with prospective clients, ensure that they are willing to work within your Core Values
Include them in staff communications and client newsletters
---
Your Core Values are a way for clients to identify that your business is the right fit for them. It might be the deciding factor in choosing between you and a competitor.
---
Communicating your Core Values not only encourages people to work with you, but it also encourages people to consciously reflect your Core Values when working with you.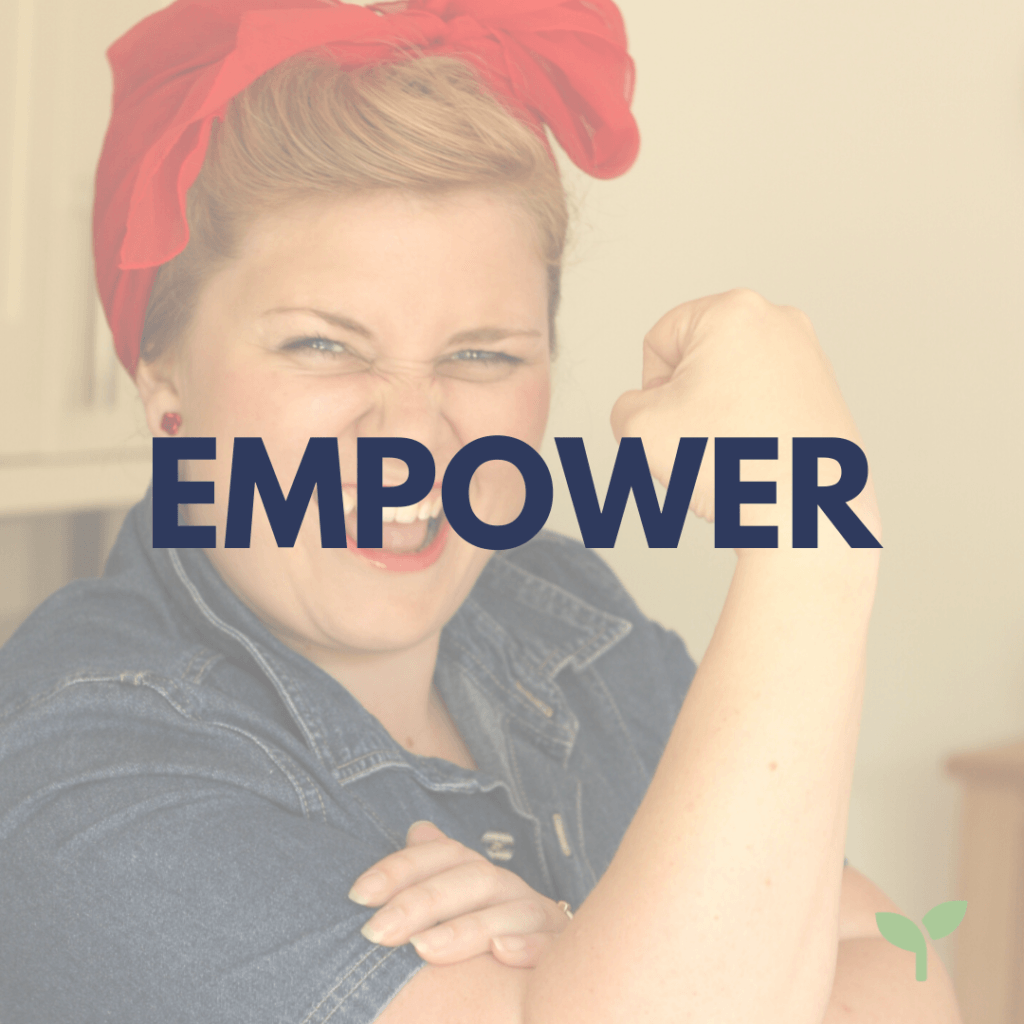 Teach them
You'll need to regularly educate and reinforce the importance of your Core Values. Ensure your team understands that they're expected to learn your Core Values and definitions so they can recite them from memory, and use them to guide their behaviour and decision making.
Regularly remind your team of your Core Values:
Use positive examples of when they've been demonstrated and the results that followed
  Refer to them at team meetings when resolving issues or making decisions
  Have a Core Values refresher session when you recruit new team members
  Refresh the team if you witness behaviour that is out of line
Embrace a Core Value of the quarter:
---
Devote time to discuss what the Core Value means in practice
Have the team explain what the Core Value means to them
Purchase books that relate to the Core Value and encourage the team to read them
Encourage the team to try a new activity; a simple, repeatable act that demonstrates that Core Value
Take note of team members who are witnessed living into the Core value
---
At the end of the quarter, ask your team to share examples that they have witnessed of their peers living into the Core Values – this is a hugely positive experience for everyone involved.
Lead by example.
---
Core Values must be taught, but are more often caught as people observe you.  Your behaviour communicates your Core Values, so be sure that you always walk the talk.
Integrate them
Your Core Values are an extremely important recruitment and retention tool.
Integrate your Core Values into various internal and HR processes to ensure the best outcomes.
Align business goals with your Core Values.
Compare your business goals to your Core Values. Every goal should align with a value in some way. If a goal doesn't align to a Core Value, it may need to be rethought. Or, conversely, if the goal is important enough, perhaps you need to tweak the definition of a Core Value to encompass this.
The more your goals are aligned with your Core Values, the more likely you will see yourself becoming the leader that you want to be and the more likely your team will follow.
Refer to Core Values in job advertisements, job descriptions and throughout the recruiting process:
---
You will get a higher calibre of applicants if they can see your values align with theirs
Discuss your Core Values at the interview – if they don't resonate, the person is unlikely to be a good fit
Discuss your Core Values as part of annual performance reviews:
---
How well are employees living into your Core Values?
How are they regularly demonstrating them?
Are the Core Values reflected in their personal goals?
Use them to resolve disputes or conflict among team members.
---
You can educate people who don't have the knowledge, train people without the skills, and even discipline people who don't display good conduct, but only if they have the right attitude.
A business should be willing to hire and fire based on how employees live into the Core Values.
---
This should be true regardless of a team member's job performance. After all, living into Core Values will in turn improve performance, while optimising culture and morale.
Imagine this real life example:
---
A large company had a star performer in the sales team. Every month he put more money on the bottom line than anyone else. He was confident and prepared to do anything to make the sale. But the overall culture of the business wasn't healthy and the rest of the team wasn't performing well.
---
A consultant was engaged to improve the culture. It became apparent that this team member (though performing well) was not living into the company's Core Values and didn't understand or value them. Instead, he was throwing colleagues under the bus, over promising, and product pushing – thus causing the other employees to under deliver, affecting morale and client retention.
---
A controversial decision was made to show him the 'door of opportunity'. Before long, the entire team was performing better, and morale and profit were significantly improved.
---
The moral of the story is this: One employee can have a major impact on the culture of an organisation. Living into the Core Values helps to build a healthy working culture – an environment for everyone to flourish.
Reward them
Identify and celebrate behaviour that aligns with your Core Values – this encourages others to follow suit.
If you have a team member of the month award, you should reference behaviours that were aligned to the Core Values when presenting the award.
You could create a quarterly 'Core Values Award', where team members could nominate their peers and the winner is announced at a special morning tea. You could reward the team member with a voucher or other item of value to the person – and a mini trophy to display at their desk.
If you witness or hear of a special situation where someone has gone above and beyond while demonstrating a Core Value, give an impulsive reward for such behaviour. Don't wait for the quarter to roll around.
Rewards, especially spontaneous rewards, have such a positive effect on morale and prove that you value the effort your team makes (not just the profits). For a small investment, they can provide a big return.
Revisit them
Make it an annual event to meet with your team for the purpose of reviewing your Core Values.
Think through each value:
---
How has each value guided you and the team in the past year?
What have the direct results been?
Does each value still resonate with everyone?
Is each Core Value and definition still the best word choice based on the combined learnings of the team?
---
By reflecting on Core Values, we further enforce the importance and value of them. As your business grows and evolves, your picture of the future may shift, so keep reflecting on the Core Values that will help you to achieve the tasks set out in your Business Plan.