Time is a precious commodity for any business owner. In the fast-paced world of entrepreneurship, managing your time effectively can make the difference between success and burnout. Seed Accounting Solutions, brings you a curated list of 10 Strategies for Efficient Time Management to help you save time and maximise productivity as a business owner.
Delegate Wisely
One of the most crucial skills for a business owner is learning to delegate tasks effectively. Identify your strengths and weaknesses, and delegate tasks that fall outside your expertise. This not only saves you time but also allows your team to shine in their respective roles.
Prioritise Tasks
Start your day by listing tasks in order of importance. Focus on high-priority tasks first to ensure you're tackling the most critical aspects of your business. Tools like the Achiever Matrix can help you categorise tasks as urgent, important, or neither.
Embrace Technology
Invest in business management software and automation tools that can streamline your processes. Accounting software (like Xero), project management platforms, and communication tools can help you save time on administrative tasks.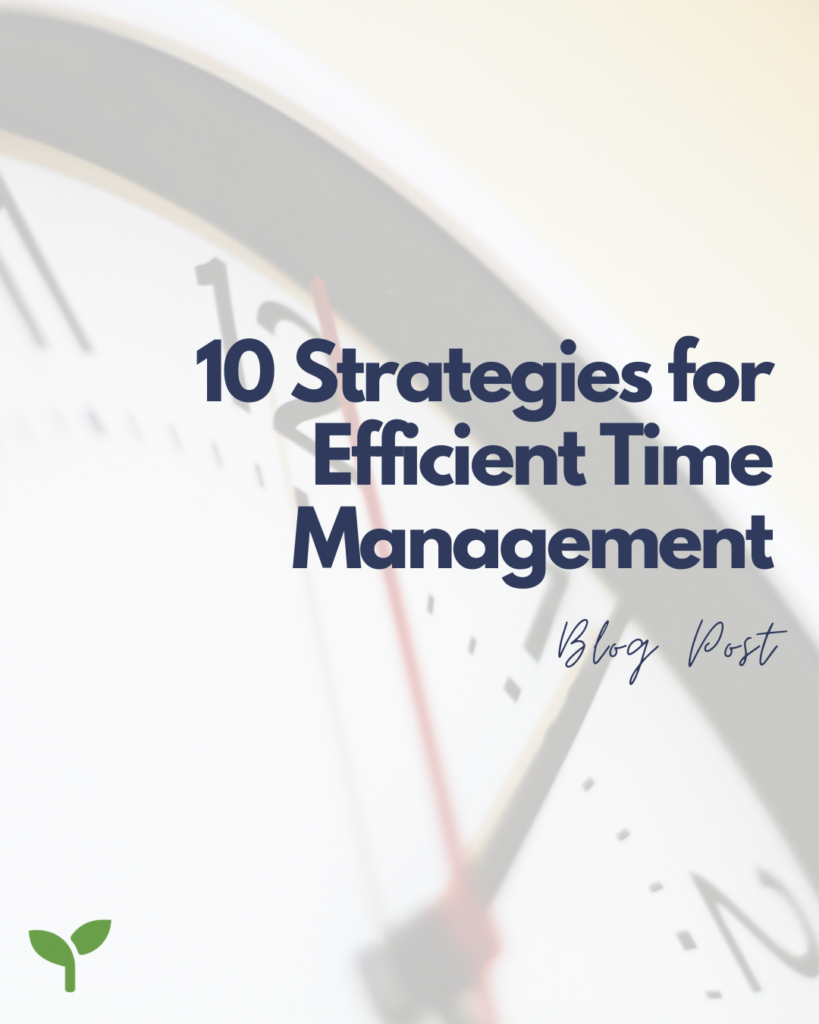 Set Clear Goals
Establish clear and achievable short-term and long-term goals for your business. Having a roadmap will help you stay on track and avoid getting sidetracked by less important tasks.
Time Blocking
Allocate specific time blocks for different types of tasks. Dedicate uninterrupted time for focused work and designate specific periods for meetings, emails, and administrative tasks. This prevents constant task-switching and increases productivity.
Learn to Say No
As a business owner, you'll encounter various opportunities and requests. Learn to decline those that don't align with your goals or require an unreasonable amount of your time. Saying no can free up valuable hours for more meaningful pursuits.
Outsource Non-core Functions
Consider outsourcing tasks that are not directly related to your core business functions. This includes activities like accounting, marketing, and customer support. Outsourcing allows you to access specialized expertise and save time.
Efficient Communication
Streamline your communication channels. Use project management tools and communication platforms like Slack or Microsoft Teams to keep conversations organized and easily accessible, reducing time spent on email.
Regularly Review Processes
Periodically assess your business processes to identify areas where efficiency can be improved. Look for bottlenecks and streamline workflows to save time and resources.
Take Care of Yourself
Lastly, don't neglect self-care. A healthy work-life balance is essential for long-term success. Prioritise your well-being by getting enough rest, exercising regularly, and taking breaks to recharge.
Time management is an indispensable skill for any business owner. By implementing these 10 Strategies for Efficient Time Management you can save time, reduce stress, and ultimately grow your business more effectively. Remember that effective time management isn't just about doing more; it's about doing what matters most.