Each month we focus the client spotlight on one of our fabulous clients.
This month is the turn of Ruth Clougherty, founder of Gin & Yin Retreats. They definitely sound like 'my kind of retreat'- the kind of retreat that you can dip in and out of as much or as little as you choose. The kind of retreat that has a pause button built in, enabling you to breathe a little slower and take in the view. On the retreats, you'll not only be able to stretch your body and your mind but most importantly it's about having fun and with a pinch of adventure thrown in for good measure along the way.
We asked Ruth a few questions to find out more about the fabulous retreats and her business.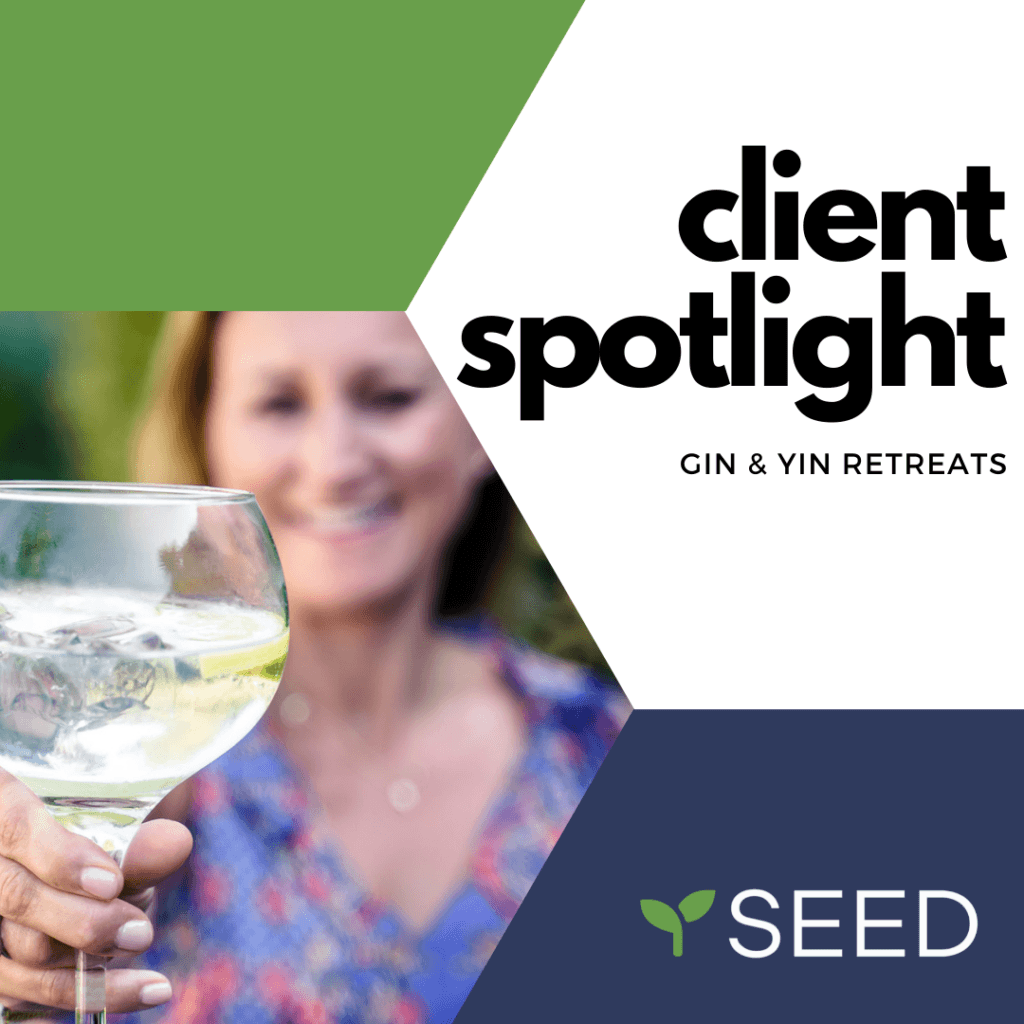 Why did you set up your business?
When I was in the depths of motherhood and work, I recognised I needed a proper break away to give me some head space, a short adventure that would include elements that I'd personally enjoy and find rewarding and meaningful versus trying to please the whole family. I couldn't find anything that ticked all the boxes, so I decided to organise something myself and booked a Riad in the desert in Marrakech for friends for a long weekend and took a yoga teacher with me – I sold all the rooms in under 2 weeks, it was amazing on every level, so much so it became an annual escape, going to different countries each year, always combining wellness, fun and adventure. After receiving some wonderful feedback and a fair amount of coffee and a maybe the odd G&T or two, I decided it was time to put my big girls knickers on and try it as a business. Gin & Yin Retreats was officially launched in June 2018. I also run both in person and online events which also contain elements of gin, creativity and wellness.
How are you different to your competitors?
I guess the clue is the name – you're allowed a G&T / glass of wine on my kind of retreat, it's not obligatory though, I also have non-drinkers that come along too. Nothing is hardcore and all elements of the itinerary are optional, although I do find that ladies tend to do everything on offer as I do my best to balance it all out. My UK day and evening events also offer immersive experiences, with the objective of bringing people together to learn something new and try something new.
Who is your target audience?
Retreats = Women typically aged between 35 – 65 who need a break, are seeking something a little different / more meaningful to them, who want to invest in their own personal wellbeing and would like to make new connections with like minded ladies, who have open hearts and minds and want to lead a fulfilling life. Events = Open to anyone over the age of 18
Do you have a team, or do you work alone?
I currently work alone, however, I really enjoy collaborating with other people on a similar path/mission to me particularly on the events. I'd also like to employ an intern one day, so I can benefit from young ideas and share my old ideas with them too as a possible mentor.
What is your biggest business challenge?
I am a creative ideas person – a do-er – however I do find my biggest challenge is financial management.
If you could wave a magic wand, what one thing would you like to be sorted in your business?
An easy to use financial management tool – I need a simple formula that I can use to work out the costs and potential profit on both retreats and events.
What is the best business advice you received?
Do what you love – love what you do and if in doubt, have a G&T and just have a go.
How do you make time for yourself?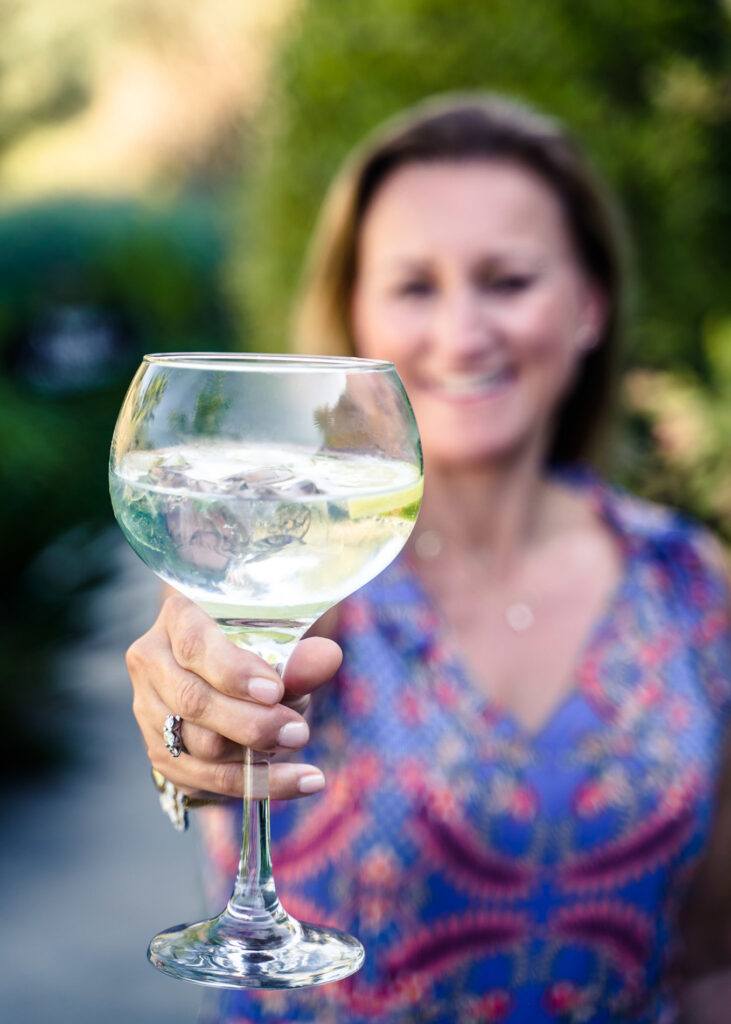 By pouring myself a well crafted G&T and opening up a bag of nuts – running – yoga – pilates – walking – eating out – drinking out – reading (albeit v. slowly) and researching new retreats and event ideas … well of course!
Who are your favourite influencers to follow on social media?
@goodnews_movement @muddysurrey @holly.co and @hollytucker
Why did you appoint Seed Accounting Solutions as your accountants?
I can't remember how I found Seed, however, Tamsyn has been really approachable, easy to talk to and very professional – Rosie also keeps me informed too on the things I should be doing and when (not that I always do them on time!). Whilst I tend to avoid anything financial, just knowing that they're there for me as a small business is reassuring.
You can find out more about Gin and Yin Retreats on the website.