This month our Client Spotlight takes a look behind the scenes of Forty2 Fitness.
Karen Pearce set up Forty2 Fitness to offer Body Bootcamps on Twickenham Green (for lovely ladies), Virtual Bootcamp and Personal Training both in person and online. If you are a Mum with limited time to look after yourself, the early morning bootcamps may be just what you are looking for.
We asked Karen a few questions to find out more about her business.
Why did you set up your business?
As a way to earn a little extra money to supplement my income from Personal Training at David Lloyd.
How are you different to your competitors?
My bootcamps are for women only and therefore I can tailor the exercises and information specifically to women's needs. I also try to make it as much fun as possible, adding in games and laughs while we workout. I believe exercise should be something we look forward to and not dread. I love the community spirit of all the ladies as well, so caring and supportive of one another. Warms the cockles ?
Who is your ideal client?
Lovely Ladies who like to have a laugh! Mum's who struggle to find time for themselves, the classes are early so they can get the workout done before everyone is up and starts making demands of them.
Do you have a team?
It's just me.
What is your biggest business challenge?
Learning all the technical aspects of social media/marketing.
If you could wave a magic wand, what one thing would you like to be sorted in your business?
Get back out on to Twickenham Green for face to face classes that don't need to be socially distanced so I can add all the silly games back in like Space Invaders and Peg Tag! Also gain about another 8 clients for the Virtual classes and then I will have achieved my KPI's I set myself at the end of 2020.
What is the best business advice you received?
Get an accountant.
Why did you appoint Seed Accounting Solutions as your accountants?
You were recommended multiple times when I asked for help with accounting on Facebook. A phone call with Tamsyn was very reassuring and calm and delivered on helping me to get organised immediately. And since then have made my life so much simpler and accounting wise stress free.
Who are your favourite influencers to follow on social media?
Precision Nutrition, other local fitness providers and as I'm trying to get to grips with marketing: @365daySocial as Faye is helping me.
How do you make time for yourself?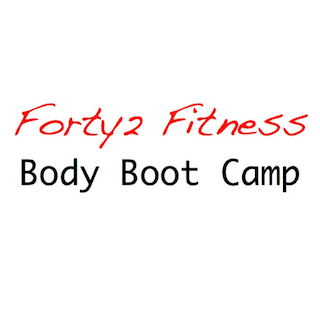 I am very lucky in that I start work early so finish early and therefore generally have a few hours to myself in the afternoon before my boyfriend comes home.
If you would like to find out more about Karen and Forty2 Fitness you can find out more here:
You can find out more about Seed Accounting Solutions and how we can help you, here. Keep your eyes peeled for a brand new Client Spotlight each month.